In the shopping list, each store cupboard ingredient now features an accompanying icon, indicating the number of recipes in which the ingredient is used. By simply clicking on the icon, you can easily access and explore those recipes.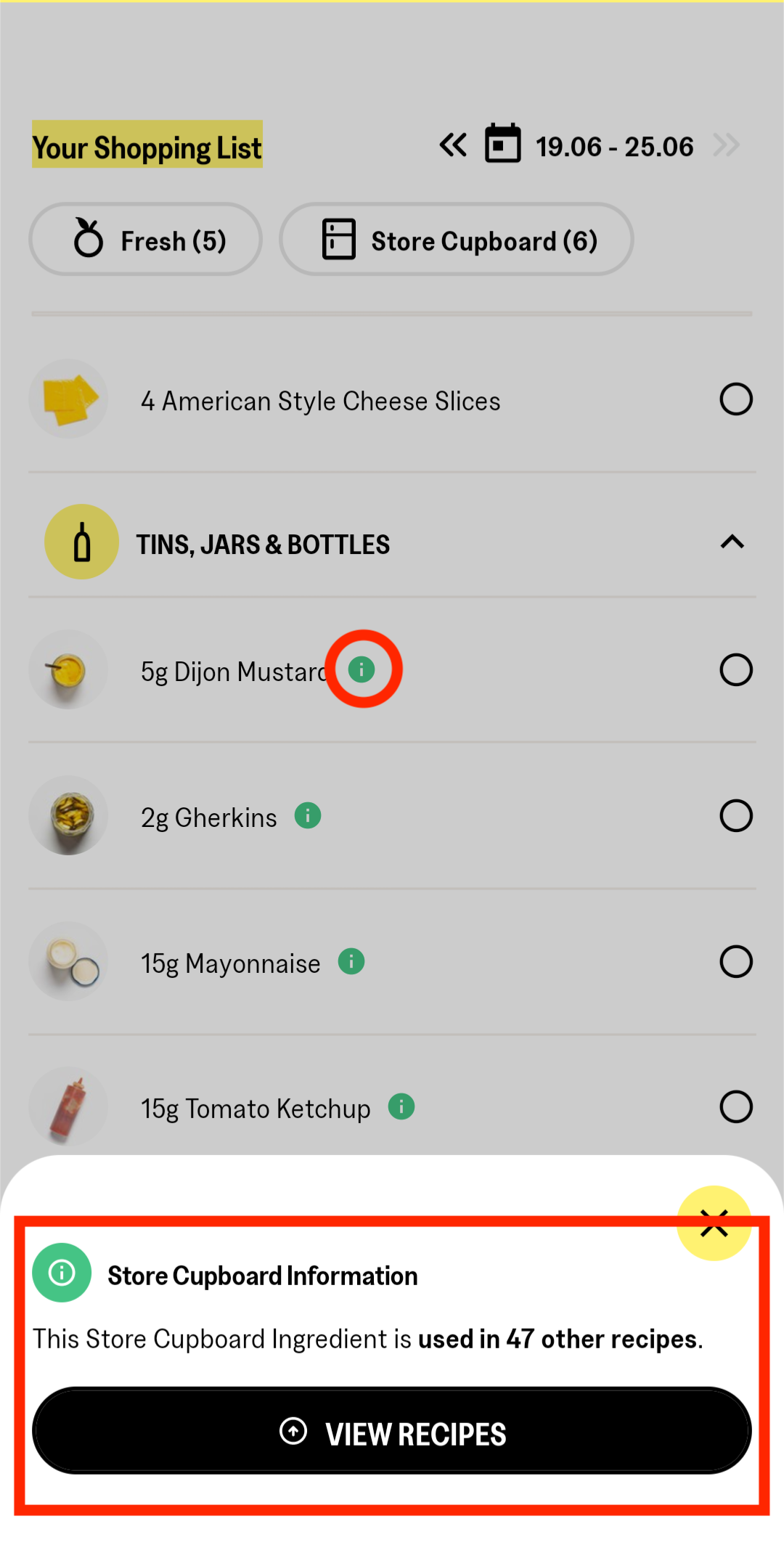 By diversifying your store cupboard with various ingredients, you enhance the quality of your cooking and gain exposure to a wide range of recipes. Additionally, this practice helps you save money by avoiding repurchases.

You also have the ability to toggle between the 'Fresh' and 'Store Cupboard' categories in the shopping list. This feature helps you to effectively plan and manage your grocery shopping, enabling a more efficient and organised experience.