If you are subscribed via Google or Apple subscriptions* -

1. Open the Sidekick app (make sure you have the app updated to its latest version)

2. Click on Settings > Manage your Home > You'll be able to see the screen showing an option to upgrade your subscription**

3. After upgrading, you will be able to share an invite for people to join your Sidekick Home account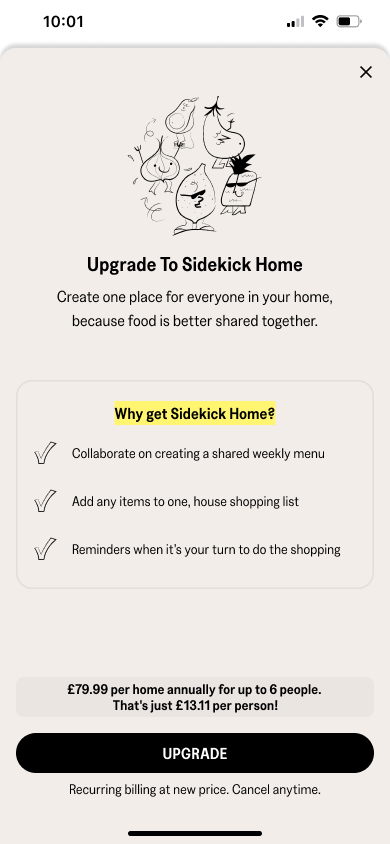 .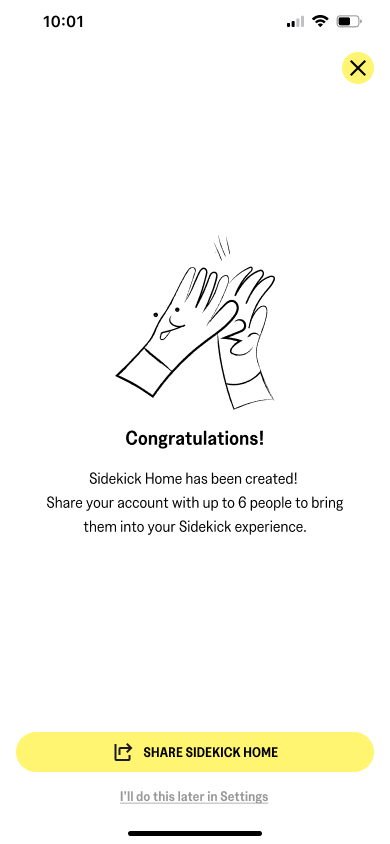 * Google Subscriptions - If you upgrade in the middle of a billing period, please note you will be charged immediately the difference of the price between Sidekick and Sidekick Home for the remaining of the billing period. The next renewal will be for the upgraded subscription as per the plan you're on (£7.99/month or £79.99/year)

*Apple Subscriptions - If you upgrade in the middle of a billing period, the payment made for the remaining time on the existing subscription (before the switch) will be adjusted and refunded back to the original payment method. After the prorated payment refund is processed, the upgraded subscription goes into effect immediately upon its successful payment. The date of upgrade will be the new date for further auto-renewals of the subscription.
(Proration terms & conditions of Play Store and App Store subscriptions apply)

**If you are currently on an annual plan, you'll be upgraded to an annual plan of Sidekick Home and if you are currently on a monthly plan, you'll be upgraded to a monthly plan of Sidekick Home.